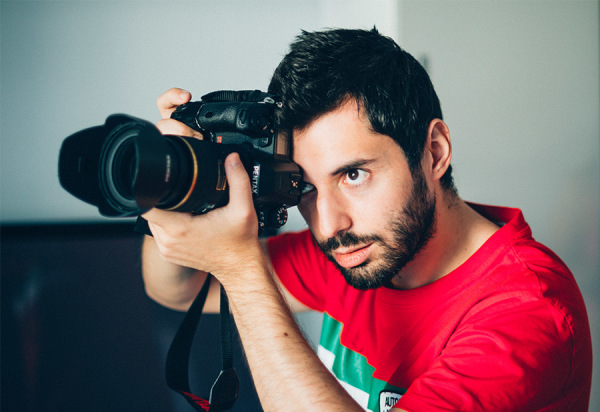 Dario Toledo, photographer based in Naples, Italy. Official member of the Pentax Photography Team. Shooting mainly portraiture, fashion, commercial and corporate. You must have already noticed this by checking out my homepage.
I'm often asked if Photography is my profession or just a passion. My answer is: both! I love beauty and adore being surrounded by it and at the same time i truly appreciate humor and absurdity. Other than just portraying, my intent is to tell a story.
I've shot the main picture and the backstage of the documentary d'Altro Canto, worked for Nestlé on the Food Coaching website, teamed up for magazines such as I'M Magazine (fashion, mundane events) and FreakOut (live, alternative music), and also shot for the #BeOriginal campaign by Original Marines. I have been the official photographer of SEBS 2014, a major fitness and sports event involving international sportsmen. Furthermore, Ricoh America requested some of my shots in order to use them for graphic implementations that have been distributed among retailers across the US to promote some of their DSLR cameras.
I work with a drive and easiness while still being meticulous and filter free. During my shootings me and my coworkers never take ourselves too seriously. I detest being pressured and even more when my models perceive it. I always aim at definite results and while reaching them at times I make some outstandingly, bizarre decisions that can make people uncomfortable, but this to me means going against your limits and barriers and achieving something extraordinary. So far, as long as I am concerned, my coworkers seem to be at ease with my attitude.
I almost forgot. I am also a Science of Communication graduate (I study marketing and social media much more now than before), a graphic designer and at times a web developer. As a matter of fact I personally worked at the installation of my own website.
(Thanks to Maria Giovanna Amato for helping with the translation)